BPG has been focusing to community and social life; education, social services and environment. Our employees spend some of their time for one variety of social responsibility projects in Turkey.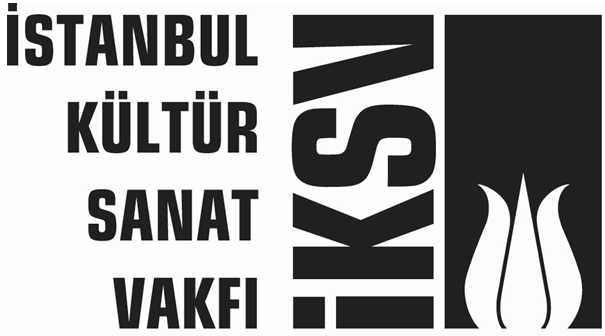 As a founding member of the Istanbul Foundation for Culture and the Arts (IKSV) we have always been conscious that companies have a duty towards the community in which they operate. We have focused our contribution in supporting the musical and educational activities of our country. Our aim is to broaden the world outlook and cultural standards of the community in general but of the new generation in particular so as to grow responsible citizens that are better able to successfully tackle the challenges of the future.

TURKISH NATIONAL YOUTH PHILHARMONIC
With the Sabancı Foundation as its principal supporter, the Turkish National Youth Philharmonic Orchestra was founded by Cem Mansur in 2007. The 100 members, aged between 16 and 22 are chosen by audition from all of Turkey's conservatoires.
Since 2008, when the Turkish National Youth Philharmonic Orchestra undertook its first international tour, audiences have witnessed the virtuosity and infectious energy of these young musicians.
The Turkish National Youth Philharmonic Orchestra operates under the roof of the Cultural Awareness Foundation (KBGV) and is a full member of the European Federation of National Youth Orchestras.
The Bell Group of companies are proud to take its place among the supporters contributing to this remarkable project bringing a unique opportunity for tomorrow's musicians
www.genclikfilarmoni.org

BELL GROUP OF COMPANIES 75th YEAR MEMORIAL FOREST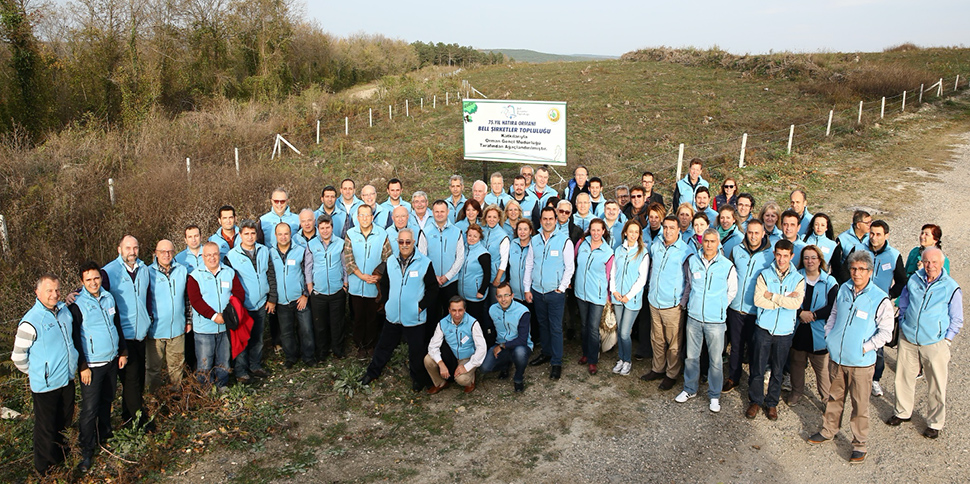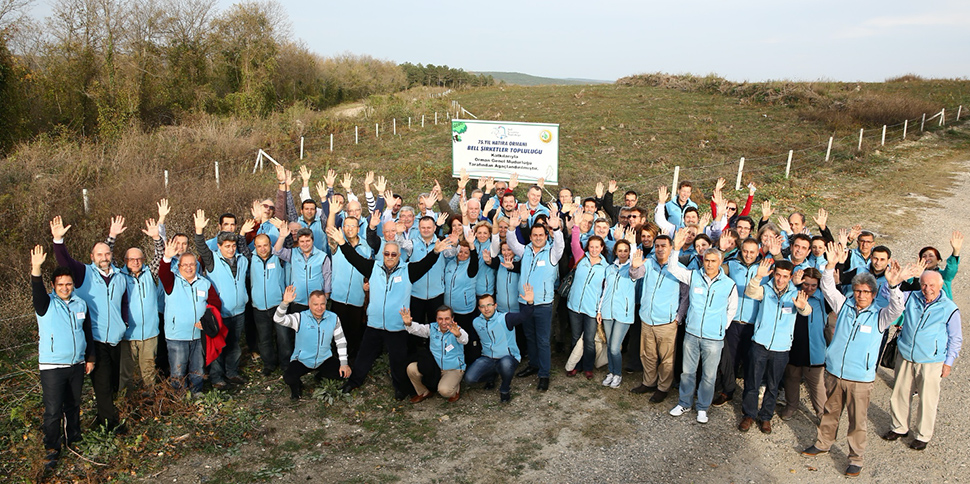 A the Bell Group of Companies, we are well aware of the necessity of protecting nature and natural resources when developing and producing innovative packaging solutions as well as during all our other operations. Therefore, in our 75th Year of Establishment, we are truly happy to take another crucial step towards reducing our carbon footprint, thereby adhering to our fundamental principles.
With the aim of supporting the efforts of reforestation and fight against erosion in Turkey, we have initiated a joint project with the Ministry of Forestry and Water Affairs, General Directorate of Forestry, which foresees the planting of 7,500 saplings in total. Within the framework of this project, we have volunteered to reforest the damaged forest land of 4.5 hectares in Çatalca district, Durusu Forest Sub-district Directorate, Örencik village. In our project site, after planting Maritime Pine saplings, we will also carry out maintenance and planting work for the following 3 years under the control of an expert staff in the Forest Sub-district Directorate.
As a group of companies, which acts in the awareness that protecting and expanding forest lands have crucial importance for the next generations, we would like to particularly thank the directors of İstanbul Regional Directorate of Forestry for their support for such an important project in our 75th Year of Establishment as well as all employees of the Forest Sub-district Directorate for their help and work.